Usage Modes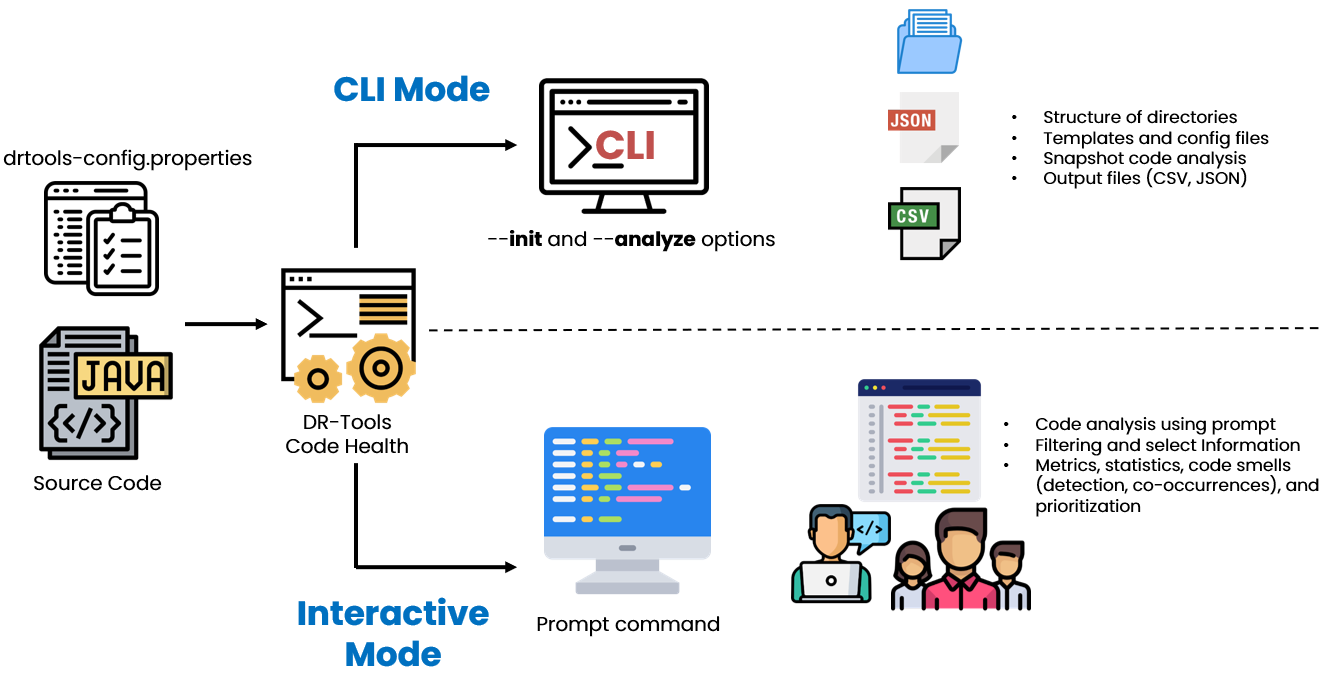 DR-Tools Code Health Execution Modes: As input, the project's source code and a project configuration file (optional) are used.
This configuration file contains information customized by developers to adapt the project's analyses. DR-Tools Code Health offers two usage modes: CLI, through the options --init and --analyze, creating directories, configuration files, and analysis results in CSV and JSON formats; Interactive mode allows developers to analyze the project, observe metrics, statistics, smells, and prioritization via a command prompt.
More detailed information about usage modes can be found here.